It's sometimes difficult to find entertaining activities for kids in Madrid that don't break the bank and are also somewhat educational! In this blog post, we list five museums for kids in Madrid that are perfect for families and are also free during certain times of the week.
Archeological Museum 
Located in Barrio Salamanca, the Archeological Museum covers history of universal art, such as Greek ceramics, Spanish Islamic Ivories and Visigoth votive crowns. From prehistory to the 19th century, here you will find amazing works of art of Mediterranean cultures. Visit it with your children and enjoy travelling in time through art!
Metro: Serrano or Colón
Website: www.man.es
Free: Saturdays after 2pm and Sundays mornings
The Air Museum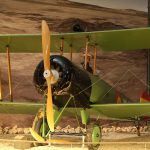 Do you have a future pilot at home? Then surprise him or her with a visit to The Air Museum, a place where you will get to see the aeroplanes that flew our skies decades ago. Here your children will get to see aeroplanes, miniatures, simulators, and uniforms with more history in them than you can imagine.
Metro: Cuatro Vientos
Website: www.ejercitodelaire.mde.es
Free entry
Science Museum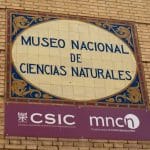 Do you want your children to understand the diversity of the natural world and learn about the conservation of the environment? Then this is the place to visit! At the Science Museum, you will find a significant collection of specimens from various cultures and ages as well as art objects made of different materials. It's a great way of getting your children to understand the world they live in!
Metro: Gregorio Marañon or Nuevos Ministerios
Website: www.mncn.csic.es
Free entry for kids under 4 and 50% discount for kids 4-14
Casa Museo Ratón Pérez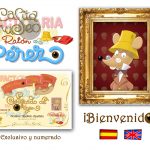 Do your children wait for Ratón Pérez every time they lose a tooth? Then take them to this museum and get them to learn everything about this amazing character; where he lives, who he lives with, etc. It lasts 30 minutes and during the tour, they will also learn important lessons about oral hygiene.
Metro: Callao or Ópera
Website: www.casamuseoratonperez.es
Price: 3€
The Robot Museum
Founded in 2013, this museum is for both for children and adults and offers the largest collection of robots in Europe. From Star Wars androids' replicas to robot dogs, here you will get to see them in action.
Metro: San Bernardo
Website: www.therobotmuseum.eu
Price: 4€, but they have a family pack for 6€
Which one are you going to visit first? Let us know how it goes! Follow us on Facebook and leave a comment.
Take a look at our blog post about family-friendly restaurants in Madrid if you decide to go for a bite after your museum visit.