Films and series can act as a powerful educational tool for children as, on top of being entertaining, they help to teach empathy and the importance of values at the same time.  In this article, you will find a list with the top 10 Spanish TV shows and movies for kids that offer short, dynamic and varied episodes for them to learn while having fun. Watch them with your children and let us know which one is your favorite!
Check here to find our recommended YouTube channels for kids.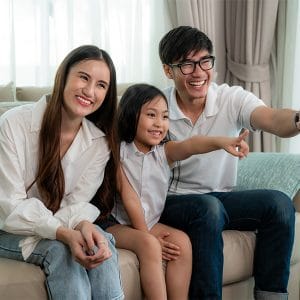 Aimed at children between 2 and 5 years old, "Cleo & Cuquin" is an animated series about two siblings and their friends Tete, Pelusin, Colitas, and Maripi. They play and use their imagination to pretend to be astronauts, scientists, pilots… Cleo & Cuquin is about friendship and learning how to be a good friend.
"The three twins" is a series of Catalan origin (Les Tres Bessones) created by Roser Capdevila based on his own daughters. In each episode of this series, aimed at an audience of 4 to 10 years old, as a punishment for their mistakes, the twins are sent by the Bored Witch into scenes from classical stories and fairy tales. The twins are also sent back to the past where they embark on adventures alongside famous historical figures.
This series is for children between 3 and 8 years old. The plot is about extraterrestrial beings that inhabit the world of "Luna Lunera". They must solve all kinds of mysteries and resolve conflicts. It isn't your typical series as the main characters are puppets. Real people also appear in some of the episodes. The series' objective is to entertain and teach values that are important for children to learn.
Released in 2012 and distributed to over 50 countries, "Las Aventuras de Tadeo Jones" has become the most important Spanish animated film of all times. With great success in various countries in Europe and Latin America, it remains one of the great icons in the world of animation.
Due to a misunderstanding, Tadeo, a dreamer mason, becomes a famous archaeologist and goes on an expedition to Peru. With the help of his faithful dog Jeff, an intrepid teacher, a mute parrot and a hustler, he will try to save Paititi (the mythical lost city of the Incas) from an evil treasure hunter company.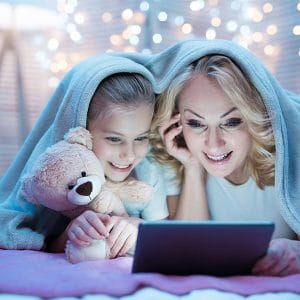 This exceptional movie tells the adventures of Amadeo, a shy but skilled football player who must face the most fearsome rival: the Crack. In his duel, the main character will have the invaluable help of some very special players. Amadeo and the rest of the players will embark on a great adventure, with sports, love, respect, friendship and passion as a message.
 A mix of 3D animation and real action, this heart-warming movie narrates the arrival of Copito de Nieve, an albino gorilla, to his new home: Barcelona Zoo. His strange white fur puts him in the limelight and makes the other gorillas treat him differently. Nevertheless, Copito de Nieve has the help of his friends, the children Paula and Leo, and a fun Buddhist panda who thinks he is a panther.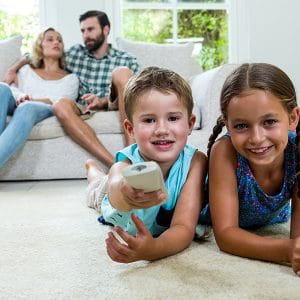 "La estación azul de los niños" is a very dynamic and complete series with colorful and energetic episodes that definitely catch children's attention. They also have a radio program where they talk about cultural activities, museums and ideas for the whole family.
"Cocina con Clan" is the first gastronomic series entirely directed by and for children. It is not a cooking contest, but simply a cooking program with children who want to learn and have fun. Two nutritious, healthy and balanced recipes are prepared every day. In addition, the main characters of the series go and explore markets, farms and even orchards to see where the food has come from.
Do you want to prepare a typical Spanish tortilla de patata? Check the recipe here!
 This is the story of a slightly rebellious teenager, Dixie, who – due to her parents' divorce -wants to escape from the hateful and boring world in which she lives. At school, other kids laugh at her for being introverted and for her gothic-like appearance; even her best friend dodges her. One day, her father takes her to a fair but things get complicated and Dixie becomes a Zombie!
Meaning "The Protected ones", this is a Spanish television series for teenagers, broadcast between 2010 and 2012. The series tells the story of a group of people with supernatural powers who, in an attempt to go unnoticed by a mysterious organization – the Elephant Clan -pretend to be a family. Altogether they pretend to live as one big happy family while trying to keep the curious away from their extra-ordinary abilities.
Do you know any other movies or series in Spanish? We always appreciate new suggestions! Feel free to leave a comment in our Facebook page and encourage other parents to learn Spanish with their kids through movies and other fun activities.