Are you and your family spending the Summer in Madrid? Lucky you! Madrid is one of the greatest cities to be in during this season. Not only you have lots of leisure activities, but there's also a wide offer when it comes to courses, sports, cultural activities and summer camps. In this blog post, we'll go through 5 great options for things to do in Madrid with family this summer.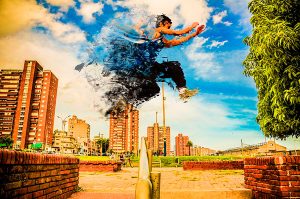 Parkour
Is there anything more fun for kids than negotiating obstacles by running, jumping, and climbing? That's exactly what Parkour is about. Sign up your kids for this activity and watch them gain confidence and do sports in a healthy environment.
There are plenty of places that offer Yoga classes outdoors. Some of them are free, some are only for adults, others are available for the whole family, choose which one suits you most! Check out this link that is constantly updated for yoga options near you!
Only 15 minutes away from Madrid, you can find Action Live, the perfect place to start a paint war! There are nine different fields and plans both for children and adults. Once you finish playing, you can enjoy a nice barbecue all together!
Available for kids from 4-17 years old, this is an incredible opportunity for your children to get fully immersed in the Spanish culture and learn a second language while having fun! For more information, visit the camp page.
If your children can learn a second language, then so can you! Attend Spanish classes while in Madrid and enjoy putting your new skills into practice while going for dinner, shopping or sightseeing.
If you are a big fan of sports, then you have to go rollerblading! You can do this both from El Parque del Retiro to the city centre or in Parque Juan Carlos I. Check out Madrid Patina to learn about the lessons and tours they offer.
Day trip to Segovia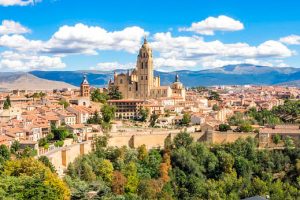 : It would be a crime to be in Madrid on holidays and not visit Segovia! Plan a trip to this wonderful city and visit the Alcazar, Roman Aqueduct Bridge, the cathedral and many other historic places.
 Horseback riding: If you and your kids love animals, then what can be better than going horseback riding? In Aranjuez, in a little village called El Real Cortijo de San Isidro, you can do a route that takes around an hour and a half and it doesn't require previous experience. Check it out!
Ready to start enjoying your family holidays in Madrid? Let us know what your plans are! Follow us on Facebook. and leave us a comment.