Summer is the best season of the year and it's just around the corner! For parents, however, it can also be a bit stressful to think about three whole months with no school. Well… if you are worried about your children getting bored or just being in front of the TV the entire time, this blog post is for you! We have put together some summer plans that will definitely keep your children happy and it will give you a well-deserved break. Keep on reading!
Swimming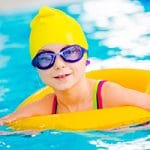 Signing your child up for swim classes is beneficial in many ways. Not only they will be avoiding the heat for a couple of hours, but they will be developing strength and having fun at the same time. In addition, swimming lessons reduce the risk of drowning in young children by 88 percent. Enough reasons to sign them up, right? There are tons of outdoor pools open around Madrid in the summer.
Theatre
Acting lessons help young children become more confident and develop skills such as teamwork, public speaking and creativity, among many others. This extracurricular activity will keep your children entertained during the Summer, and… who knows? Maybe they will even find their passion! Get them ready for dressing up, learning games, and becoming whoever they want to be! You can see more information on Theatre classes for children here.
Science and Nature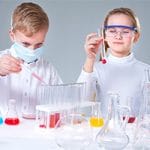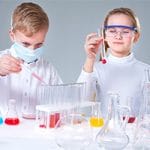 Take science outdoors and explore nature to make it more fun for children. They'll do experiments, create small ecosystems (terrariums, snail houses, etc.) and be as curious as they want to. If you live in Madrid, here you have a good option.
Summer Camps: These are a great way of combining fun and learning! In Summer camps, your children not only will be constantly playing with other kids, but they will be learning new skills as well. At LAE Kids, we offer Spanish Summer camps, which are designed so that children improve their language in the most natural way possible: by playing. There are groups for kids from 4 to 7, 7 to 12 and 13 to 17. Find out more here: https://laekids.com/course/spanish-urban-camp/
Outdoor sports: Last, but definitely not least, there are several sports options that are a lot of fun! How about signing them up for skating, parkour or horseback riding (Link to the horseback riding blog)? These are all sports practiced outdoors, so that your kids can make the most of the good weather while they stay active and have fun!
Do you have any other ideas for Summer classes for kids? Tell us about them! Follow us on Facebook and leave a comment.