Moving to Madrid with family can be both exciting and stressful at the same time. But, how can we make the transition as easy as possible? It's all about being organized! Make sure you write down a list of all the things you need to sort out before getting there. That way, once you arrive in Madrid it will be more about tapas and sightseeing and less about paperwork. In this post, we'll go through some of the things you should look in advance so that you hop on the plane confident that the city is ready for your family's arrival. Let's get started!
House hunting in Madrid
Choosing a place to live in a rush is not a great idea. You'll probably end up paying more than what you should or settling for something that doesn't really meet your expectations. But… how can you sort this out from abroad? Talk to some real-estate agencies and tell them your situation. They can choose the options that suit your needs best and schedule several visits in a day after you've looked at videos and pictures and done the first selection. Agencies charge a fee, of course, but they are very reliable and you will be avoiding the risk of putting blind deposits.
Look for schools in Madrid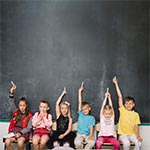 If you are moving to Madrid with family and you have children, you don't want them to lose a year in this transition. Make sure you check out the schools that you are most interested in and find out what you need to apply. You can start the process long distance and make sure that once you arrive, you'll bring all the necessary documentation with you. Also, you'll be able to plan your dates based on the start of the academic year.
Language reinforcement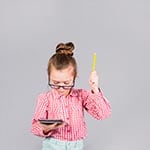 If Spanish isn't your first language, then you might want to start classes as soon as you land! It'll make it a lot easier to understand the culture and adjust to it. Also, you will be able to meet new people, get tips from other people in the same situation and start enjoying from the very first day this new life experience. When it comes to children, they are like sponges! The earlier they start learning Spanish, the sooner they will forget that they once didn't know it. You can check out classes at www.laemadrid.com and www.laekids.com
Public transportation in Madrid
Madrid is incredibly well connected and you can get almost anywhere by metro or bus. Anyway, once you've decided the neighbourhood you want to live in and the places you'll have to go frequently (schools, office, etc) find what the best option and routes are! Maybe it is worth it for you to get a car, but then you probably want to rent a place with parking. Or maybe taking the metro on a daily basis is the perfect option for you… but then get the monthly abono! We recommend you do your research to save both time and money to get the best of Madrid with family!
Paperwork in Madrid
Once you move to Madrid you will need an NIE to legally reside, or a work-permit if you are on a Visa. You will also need your social security number to access public health, a bank account… etc. It sounds overwhelming, and it is if you are completely lost in what you need. But if you sort it in advance it is just a matter of finding out what paperwork you'll need, making appointments and getting it out of the way! Spain loves paperwork, so try to do it as soon as possible, since you will be needing these a lot.
Bonus tip: Moving to Madrid with family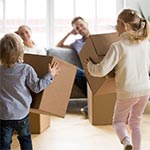 If you can, come to Madrid sometime before and stay for a week or two. It'll give you a great opportunity to see some of the neighbourhoods and get a feel of it before deciding on a place to stay. It's quite harder to change a neighbourhood as a family, especially if you live close to your kids' school, so it's always better to see everything with your own eyes to move to Madrid with family. You can also get yourself started with Spanish classes and LAE Madrid and LAE Kids staff will be happy to give you some tips on all of the abovementioned points.
Do you have any other doubts? Feel free to contact us! We've helped lots of families make a smooth transition and we can help you too! Email us or contact us through social media; Facebook or Instagram, with any questions you might have.