Finding someone trustworthy and affordable to help you take care of your kids and do house chores can be quite a challenge! There are lots of things to consider, such as the number of hours you need that person for (part-time, live-out nanny? full-time, live-in nanny?), their experience and skills, and practical things that might include having a driver's license, just to set an example. So… how can you find the right person? In this blog, we will cover some of the best ways to find a nanny in Madrid. Keep on reading!
Get the word out to find a nanny in Madrid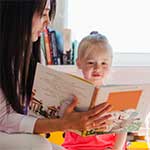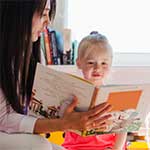 Personal references can be very reassuring, so post on the Facebook groups you are, ask your friends or put a notice in your child's school newsletter. This is a great way of getting in contact with nannies who already come recommended.
Listing sites to find a nanny in Madrid
 There are plenty of professional websites that offer their services helping you to find a nanny. These are quite reliable since they've already asked for references and looked into the nanny's CV, which saves you a lot of time!
Nanny placement agencies in Madrid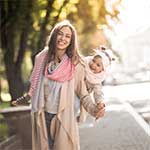 There are specialized agencies that help you choose, hire and go through all the paperwork needed when hiring a nanny. First, you have to give them all the information they need (number of people in the house, the number of hours you need a person for, tasks you expect them to do, etc). and then they find the right person for you. You can even ask for an online budget in advance! If you find a nanny through the agency, you will have to pay the corresponding fee.
No matter which option you choose to find the ideal person, make sure you keep in mind some things: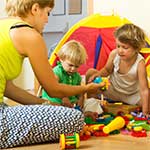 Think long-term! Getting used to a new person at your place can take some time. Also, nannies become a very important part of the family and the bond you create with them is very special. Try to find someone who is looking for a long-term job, since changing nannies can be quite difficult emotionally.
Write down in advance all the questions you might have. You might forget some during your interview and you want to make sure you hire the person that really fits into your home.
If you don't hire an agency, check background and references. It is relevant that you feel comfortable with the person who will be spending time with your children and at your place.
Do you have any other tips to find a nanny in Madrid? Let us know! We recommend you to check out homeschooling in Spain and what does a doula do? Follow us on Facebook and Instagram and leave a comment!