If you want your child to grow up bilingual, then international schools are a fantastic option. Madrid has a wide range of renowned international schools for you to choose from so that you'll be confident that your child is receiving the right education. Here we list some of the most well-known international schools in Madrid for you to check out: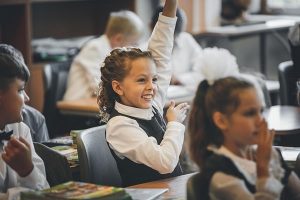 Founded in 1971, this school was one of the first British schools in Madrid. It is one of the few schools with full international recognition, being an official examination centre for Cambridge and Edexcel examinations. They offer an English National Curriculum plus the obligatory requirements of the Spanish National Curriculum, preparing students to continue their university studies anywhere in the world. The school part of Cognita, a global leader in independent education that includes over 65 schools worldwide. For more information, visit the Hastings School website.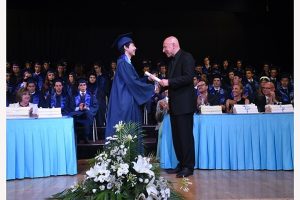 It is one of the most prestigious international schools in Europe and the only school in Madrid that offers the three International Baccalaureate programs. Students are from over 60 different nationalities and they also teach French, Italian, Dutch, German, Korean and Spanish. Find out more on their website.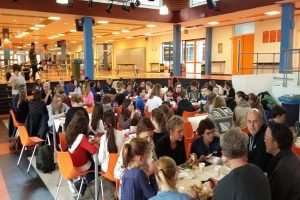 This British school was founded in 1961 and it is well known for providing students with a rigorous and broad British education. In Madrid they have three different schools: Soto de Viñuelas, La Moraleja and Chamartín and all their lessons are taught in English, by native speakers, from Pre-Nursery onwards.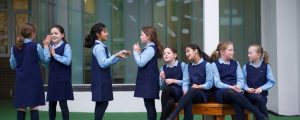 This school offers a British International education and they pride themselves on their school values of respect, responsibility, fairness, kindness and personal achievement. Each child is carefully monitored to ensure an effective education. The school is a member of the National Association of British Schools in Spain, which ensures quality British education in Spain.
Find out more here.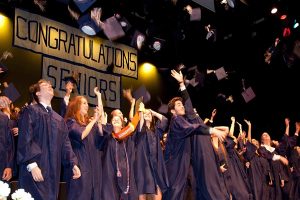 This private educational organization offers the traditional U.S. high school diploma, the International Baccalaureate and a unique Spanish official program. One of its main objectives is to provide an elementary and secondary education consistent with that of the best American international schools in the United States and abroad. It was founded in 1961 and it is a private, non-profit school.
SEK Group has six schools in Spain and three abroad. It was founded in 1892 and their students are from over 50 different nationalities. They teach the IB programs alongside the national curriculum, offering a fully bilingual education. Do you want to learn more about this school? Check their website out.
If you are wondering which school to choose for your children, maybe we can help you! We have plenty of experience in working with families who are raising their children bilingually, so feel free to contact us through Facebook or give us a call at (+34) 912 19 69 91. We'll be happy to guide through this important decision!