On our latest blog post, we gave you three great ideas to create nice Christmas ornaments with your children and make the most of their holidays. In this post, you will find more Christmas activities for them to develop their creativity while waiting for Santa to arrive. Remember that these dates are perfect to spend quality time with your loved ones, so use these activities to do things with your children and enjoy it together!

Fingerprint Snowman Christmas Ornament: In the previous blog post we learnt how simple it is to prepare salt dough, so why not keep on creating figures with it? This time, we will create snowmen! Make sure you have a snowman cutter, paint pens, metallic paint and thread. First of all, prepare some salt dough and roll it until it is ½ cm thick. Cut little snowman figures and then press your fingers into the clay to add buttons to them. Let the dough dry and then start decorating.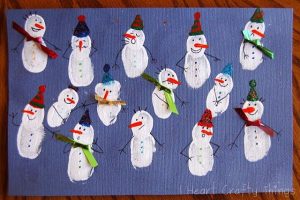 Website: Fingerprint Snowman Christmas Ornament
Reindeer Puppets Greeting Cards: These interactive crafts are really easy to make and your children will be able to enjoy themselves playing with them afterwards. In order to make these beautiful puppets, all you need is a free printable template (you can get it here), white paper, jingle bells, red and white buttons, red or green ribbon, plain craft sticks, glue stick, PV glue and a marker pen.
Website: Reindeer Puppets Greeting Cards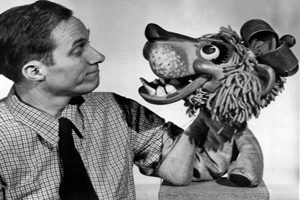 Print the template and then cut the pieces. Lay the pieces onto a brown card and then fold the head piece in half. Glue a piece of paper in the inner writing sheet. Glue your reindeer's antlers and ears onto the back of the head, behind the writing sheet and then use the rest of the material to create the reindeers face! Paste a stick in the back part to hold it and decorate it as you wish.
Salt Dough Fingerprint Christmas Tree: Are you looking for creative gift tags? Don't wait any longer! Together with your kids you can work on these easy fingerprint Christmas trees and personalize all your presents.
Website: Salt Dough Fingerprint Christmas Tree
What will you need? Coloured salt dough, a Christmas tree cookie cutter, acrylic paint, mod podge all in one glue and sealer, black sharpie and thread.
First of all, make green salt dough by adding food colouring or paint. Roll the salt dough flat (as you did for the handprint ornament) and use the cutter to obtain the little shapes. Make a hole at the top of each tree and then dip your finger into acrylic paint and press your finger in the salt dough. Bake for two and a half hours and afterwards seal it with mod podge so that they last forever. Once it is completely dry, use a black sharpie to finish decorating it and write a date, name or whatever you need. Add the thread to hang it and you are done!
Are you ready to get started? Let us know how it goes! Send us photos of your creations and leave tips and comments on our Facebook page!
References
http://www.messylittlemonster.com/2017/11/fingerprint-snowman-christmas-ornament-kids.html
https://kidscraftroom.com/reindeer-puppets-greeting-cards/