Are you looking for new things to do on the weekends with your kids in Madrid? We went around the city looking for the best places to spend time together as a family. Want to see what we found? Keep on reading!
Faunia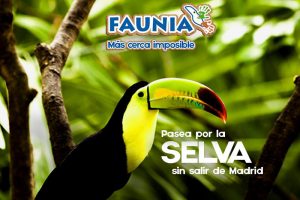 This zoo and botanical garden is divided into different areas and each one of them represents an ecosystem. Here you'll be able to feel as if you were in the jungle, the forest or even in polar regions! While you are in Faunia, you will be able to enjoy educational talks on different topics, interact with animals (you can even feed crocodiles!), have lunch in one of the restaurants inside the park, and learn all about the species in there. Want to find out more? Check out their websites to find out about prices, open hours, etc.
Retiro Boats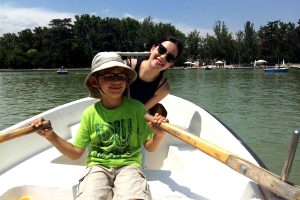 Spring is probably the best time of the year to do this activity, since it's neither too hot nor too cold. Open from Monday to Sunday from 10am until sunset, these boats are made for four people and are perfect to do some sports all together while enjoying the views from the lake. Want to find out more? Check out the following website.
Parque Warner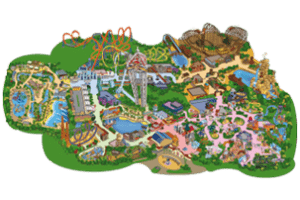 This theme park, located at the Southeast of Madrid, is divided into five themed areas: Super Heroes World, Hollywood Boulevard, Movie World Studios, Old West Territory and Cartoon Village. Here your children will get to spend the whole day surrounded by roller coasters, shows, restaurants and many other things! Do you want to get tickets and surprise your family? Go to their website and start planning a day of adrenaline, laughter and superheroes!
Casa Museo Ratón Pérez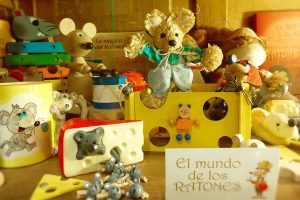 This museum, located in Calle Arenal 8, tells the story of Ratón Pérez, the Spanish version of the tooth fairy is a mouse! In this museum, they get to learn everything about this amazing character; where he lives, who he lives with, etc. It is a magical tour that lasts around 30 minutes and in which they also get to learn about oral hygiene. The tickets are only 3 euros and there's a gift shop, workshops they kids can attend, etc. A different plan that will help you instil good habits, while having a great time. For more information, visit their website.
Arqueopinto
Only 20 minutes away from Madrid you can find Arqueopinto, a place especially designed to take its visitors back to prehistory and teach them all about it. Children get to touch archaeological objects, learn about history and ask as many questions as they feel like! The place also offers the chance of celebrating birthdays in a completely different way, attending workshops many other activities. Take a look at their website.
Can you think of any other places worth visiting with kids? Tell us about them! Follow us on Facebook and leave your suggestions!
Download our FREE guide for things to do in Madrid with your little ones!